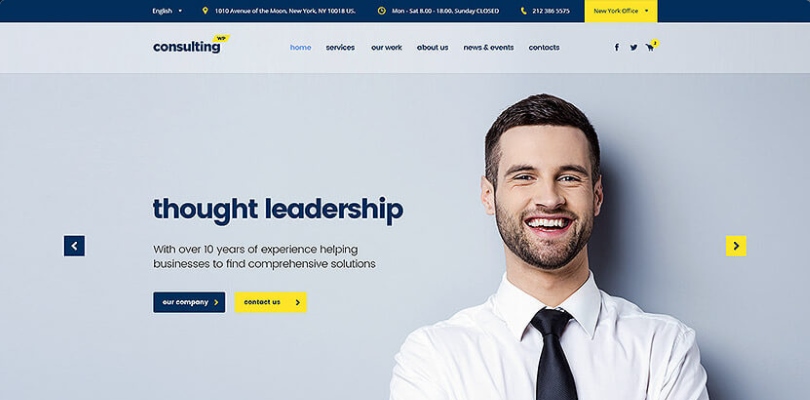 WordPress is one of the best places for virtual business representation. This fact is proved by hundreds of thousands of companies in a different scale – from micro-business to giant corporations. WordPress offers the most flexible conditions for creating a website and its ongoing modernization to benefit the growing audience of every successful online business.
Consulting WordPress theme gives business people the opportunity to create sites with unique design and functionality in a matter of hours or even faster if there is a desire to use ready-made templates in different styles. Consulting WordPress theme is one of those premium products that open the way to the internet space for every business owner. You do not need to collect a team of web developers, designers and administrators to start your own online business. It is enough to buy Consulting WordPress theme and spend several hours customizing the template you liked for your project needs.
Today we will take a closer look at the Consulting WordPress theme and the features hidden in it. If you are at the source of your own business on the web or want to open an office for an existing business, then this review will be useful for you to get acquainted with one of the best products in the sphere of WordPress premium themes.